Charles D'Alessio, Broker/Owner ABR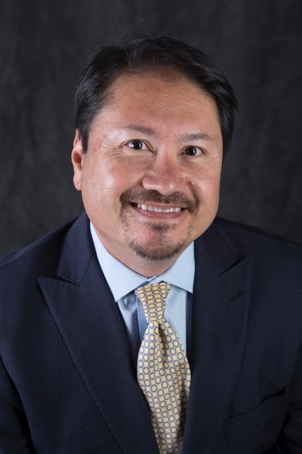 I am licensed Real Estate Broker in Colorado since 2003 and work with Synergy Realty Group, Inc. as an Owner and selling Broker. I am proud to say that our team is one of the top teams in Southern Colorado. Our Team received sales awards for every year we have been together. We rank in the top 1% of REALTORS® in El Paso County.
I really enjoy helping Clients sell their home. When the market turned south, I increased my activity in marketing and advertising giving me a competitive edge. I'm also into leverage. I have a large team of Brokers & Staff to fulfill the goals of the Client.
I don't just focus on Sellers; Buyers are just as important. I know that buying a home is one of the largest transactions in a person's life. I take this responsibility seriously. Without Sellers and Buyers working together with a great Agent, a smooth transaction will not happen.
"The Synergy Team" markets homes on several levels to ensure success in the transaction. I have a great reputation for doing this right and making sure that excellence in all areas is achieved. I have lived in the Colorado Springs area since 1979. I know the area and the trends of Real Estate
When not working, I like to hang out with family, play golf & take cruises.
Email: charles@synergycolo.com
Cell.: (719) 660-5223
www.seecoloradospringsproperties.com
---
Support Team
---
Laura Sandoval, Office Manager
I am a Colorado Springs native and have seen this city grow to what it is today. I have been employed at Synergy Realty Group for over 12 years. I started as a Real Estate Assistant and now I am the Office Manager. We have a great energy in our office that makes it very easy to come to work everyday.
I take pride in knowing that all Agents, staff and clients come into our office like it is "home". I am here to support each and every Agent that works in our office to help them achieve their goals.
Email: laura@synergyhomerealty.com
Office: (719) 418-5003
---
Synergy Realty Group's Agents
---
Aaron Diem / Broker Associate
Aaron has been a practicing Real Estate Broker in Colorado since 1987. Through his long career he has served in many capacities, but Aaron's greatest passion is education: both for his Clients and for people wanting to obtain a Real Estate license. Along with his professional service to his Real Estate Clients, Aaron is also the CEO of the Real Estate College of Colorado, Inc. which has served Colorado as a leader in Real Estate training for over 40 years. He has gained the reputation over three decades of being a caring and insightful Real Estate advocate for his Buyers and Sellers in their transactions.
Email: admin@realestatecollege.com
Cell.: (719) 602-0409
---
Bernie McDonnell / Broker Associate, GRI, SFR, CMHS
As an Agent who has lived in this area for many years, I bring a wealth of knowledge and expertise about buying and selling Real Estate in Southern Colorado. The housing market here is not the same as other parts of the country, so you need someone you can trust for up-to-date information. I am eager to serve you. Here are some of the things I can do for you:
Find Your Next Home: You need someone who knows the Colorado Springs Realty market inside and out! I can work with you to find the right home at the right price for you, including all the neighborhood amenities that matter – not to mention the essential criteria you have for your ideal home.
Sell a Home: When it's time to move, you need someone who will advertise your home, show it to prospective Buyers, negotiate the Purchase Contract, arrange financing, oversee the inspections, handle all necessary paperwork and supervise the closing. I can take care of everything you need, from start to close. Contact me to find out about Colorado Springs home values.
Consult on Home Selling Tactics: Oftentimes buyers don't visualize living in your home the way you do. I can make your home attractive to its ideal audience – which can help you get top dollar. Things like staging the home, making repairs or minor improvements, or even simply painting the walls can be the difference between a home resting on the market and one that's sold fast.
Military Relocation Colorado Springs: I've helped many military families find their homes. Contact me to find out about the Colorado Springs housing market and Colorado Springs housing prices.
Awards: Short Sale Foreclosure Resource (SFR), Graduate Real Estate Institute (GRI, Certified Military Housing Specialist (CMHS).
Email: bernie@coloradospringsrealty.biz
Ph.: (719) 659-9482
---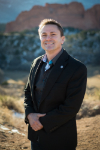 Bob Landry / Broker Associate
I am Retired Air Force, father of three and grateful husband to Linda, the best wife in the world! I have been a Real Estate Agent here in my home town for the last 11 years with hundreds of homes sold.
Linda and I pride ourselves on offering something very unique and not so common in our business...we always promptly respond to our clients! This sounds simple, but is apparently not a common attribute. We do, very much, pride ourselves on providing the highest level of service and will do practically anything providing it is legal, moral and ethical, to help our clients.
Our reviews and reputation back this up, so don't take our word for it! As a military Veteran, I also volunteer with assisting transitioning service members and Veteran's with post service employment. I facilitate and teach a transition workshop every month and assist with a myriad of veteran employment initiatives in town.
My certifications include: Certified Distressed Properties Expert (CDPE), Accredited Buyers Representative (ABR), and Graduate Real Estate Institute(GRI).
Email: boblandryhomes@gmail.com
Cell.: (719) 235-7110
---
Chaundra Toussaint / Broker Associate
Chaundra grew up in Colorado and has lived in Colorado Springs for 19 years. She grew up on a farm in Northeastern Colorado, then graduated from Colorado School of Mines with a degree in Chemical Engineering. Client service has always been at the core of her skill set and she continues to focus on it. Education is important to her and she is constantly taking classes to improve her knowledge to assist Clients.
Additionally, Chaundra works with a local Custom Home Builder and can provide assistance to Clients who are interested in building an affordable custom home. She regularly helps these customers sell their current homes so they can move forward into a dream custom home.
Chaundra enjoys hiking, running, skiing and taking advantage of all that this beautiful state has to offer. She is married with two boys, one in high school and one in college. They both play Varsity Football so that is a fun part of her life. An energetic and fun dog, Lily, rounds out her busy family.
Email: ctoussaint@yahoo.com
Cell.: (719) 237-8235
---
Cindy Beckham / Broker Associate
Cindy moved to Colorado and have owned a home and investment properties since 1994. She has lived in Denver and Colorado Springs for over 20 years and is Retired Military.
With her Military Real Estate experience, she has exceptionally served her Military and Civilian Clients in a wide array of transactions giving her the distinction of being one of the best seasoned REALTORS® in town. Cindy is a graduate of Wayland Baptist University, where she received a Bachelor of Science in Occupational Education degree with a background of Finance and Accounting while in service. Cindy has also earned her ABR, CHRE, CRS, GRI, MRP and SRES designations.
Real Estate is her passion as she loves meeting people and helping them with their needs and goals. She specializes in buying, selling, foreclosures, short sales, REOs, relocations, 1031 exchanges and other investments. She guides you in finding Mortgage Brokers or banks known to be competitive in the area. She also offers a bilingual translator to her non-English speaking language clients. The responsibility in taking care of her Clients' most expensive investment by finding or selling a home, or even referring Clients to others outside the area, are her most satisfying accomplishments.
Cindy, along with her husband Jim, enjoy the company of their grandchildren and love to garden, camp, hunt, hike, fish, golf, travel and do other outdoor activities. They are active supporters of military programs and volunteer in various community activities. They donate a portion of commissions to worthy causes. The emphasis to give back to the community is their selfless way to pay it forward. Both are Lifetime Members of the Disabled American Veterans.
The dedication and commitment to her Clients' best interests are unparalleled. She is a full-time professional with vast experience and expertise in her career field. Her motto, "Clients Come First" resounds in her business, and she is here to assist you in all of your Real Estate needs.
Email: beckhamrealestate@gmail.com
Cell.: (719) 930-5817
---
Daniel Carroll / Broker Associate
I believe in the value of owning Real Estate as a personal investment.
I joined the Synergy Team to surround myself with professionals to learn from them through the multiple meetings and classes held in-house, have their support, and better enable myself to help you. If you are a Buyer, in your pursuit of home ownership and personal wealth. Likewise, if you are a Seller, being a part of Synergy cultivates my expertise in getting you the most value from the time, energy and money you have invested in your home.
When not working, I enjoy reading any book I can get my hands on, playing music, and lifting heavy weights at the gym. I am also a Toastmaster, working to develop my public speaking skills, where I have been a Club Officer for two years.
Email: danielcarroll295@gmail.com
Cell.: (719) 651-2628
---
Edgar Costas / Broker Associate
Edgar has many years of Management experience and knowledge of Customer Service. Edgar is also fluent in Spanish and will be happy to assist when needed. Having moved several times across the country and overseas he brings his personal experience into each and every Real Estate transaction.
He clearly understands that he works for his Client and shows them what truly dedicated service looks like. Edgar and his family relocated in 2002 to Colorado Springs and has made this their home.
Him and his wife are constantly giving back to the community that they live in.
Email: costas.edgar@gmail.com
Cell: (719) 460-4460
---
Eric Richards / Broker Associate
I have been an agent for over 4 years. In that time I have developed a strong sense of the Real Estate business in Colorado Springs and Castle Rock areas. My business has been so successful that I have brought in 2 other agents to help with my Buyer and Seller activities. I have personally managed over 130 transactions in just 4 years.
My primary area of focus is divided into 2 arenas, and they couldn't be more different. First time Home Buyers searching under $175,000 and new construction from $200,000 to $500,000. I don't try to be something to everyone, rather I just want to be really good a few things.
If you need expertise in these areas, I will make your expectations my goals.
Email: eric@ericrichardsrealestate.com
Cell.: (719) 321-4727
---
Gay Chartier / Broker Associate
I grew up in New Orleans and lived in Dallas and Denver before settling in picturesque Colorado Springs over 30 yrs ago. I am the proud mother of 2 amazing grown children, their equally amazing spouses & grandmother to 2 precious grand-kids.
Working in Real Estate has been a wonderful way for me to feel that I am making a difference in people's lives. Getting to know each person and their story, is the most important aspect in finding that special place for them to call home. It's my job to make the process of buying or selling a home as smooth as possible for my Clients.
Email: thewellspringsteam@gmail.com
Cell.: (719) 229-2649
---
Grant Smith / Broker Associate
Grant Smith began his Real Estate career in Colorado Springs in 1996, becoming an Independent Owner/Broker in 1998. He received his Bachelors degree in Geology from the University of Georgia and, before moving to Colorado Springs, he was an exploration geologist/geophysicist in the mining industry for 10 years, working throughout the western U.S. and Alaska.
Upon moving to Colorado in 1996 he began a new career in Real Estate obtaining his Real Estate and Building Contractor's Licenses. Utilizing his unique knowledge in the earth sciences, Real Estate, and construction his company developed over 50,000 SF of commercial industrial space in Colorado Springs to help fulfill the needs of small business owners who wanted to own their own place of business and enjoy the rewards and benefits of property ownership.
Grant's focus is helping both Buyers and Sellers close their residential Real Estate transactions at the best possible price with the least amount of hassle and complications. When he is not working with Clients, Grant is a Board Member of the Council of Neighbors and Organizations (CONO), a 40 year non-profit based in Colorado Springs that empowers neighborhoods in the Pikes Peak Region. Grant also serves as President of the Cragmor Neighborhood Association. He enjoys road and mountain biking, and generally being outside exploring and enjoying Colorado.
Email: grantmckeesmith@gmail.com
Cell.: (719) 338-6603
---
Jackie Pierce-Eaton / Broker Associate
I have been a licensed REALTOR® in Colorado since 1980, and have lived and worked in Colorado Springs and the El Paso County area most of my life. My dearly departed Father was a career Military Man, and we arrived in Colorado in 1962 courtesy of the US Army.
I am a Certified Residential Specialist and have enjoyed helping many Military families relocate to and depart from this area. I specialize in Residential and Income property. I have experience representing many Investors and have completed numerous transactions using the benefits of the 1031 Tax Deferred Exchange.
First time Home Buyers can be assured they will be guided through the buying process with the utmost care and skill. I have an above average knowledge of Construction since my husband is a Licensed General Contractor.
I am a LISTING PRO, and 90% of my business is from referrals and repeat business from my previous customers.Take advantage of my years of experience in this area and the knowledge I have acquired to give you as a Buyer and/or Seller the best representation in your next Real Estate transaction. I truly believe Real Estate is the BEST investment you can make!
Email: jpie1055@gmail.com
Cell.: (719) 424-2160
---
Janet McMonigal / Realtor
As a local Real Estate Agent, community is the most important thing to me—it is my passion. Around Falcon and Colorado Springs, you will find me at most of the neighborhood functions, supporting our Small Business Owners, participating in fundraisers, and so much more. This is why many of my friends and family call me "The Heartbeat of the Community." Falcon has been my home since 2008, and I am proud to represent this area for anyone who is looking to buy or sell.
Prior to Real Estate, I have operated 2 successful businesses and represented a Fortune 500 Company for over 14 years. I have had extensive sales training, business management experience, and strong communication skills, all of which have helped me build my successful Real Estate business. Whether it is negotiating a contract, marketing properties, or finding the perfect house, I am efficient and effective. I prioritize your needs above all, all the while getting things accomplished.
I am also a Certified Military Relocation Professional, and I have had experience with all types of properties—land, residential and new builds.—in Falcon, Peyton, Colorado Springs, Black Forest, and more. I am proud to serve both Buyers and Sellers within this beautiful state of Colorado and can help each family accomplish all their goals. I believe that being an integral member of this community is what sets me apart, and that difference will be evident in my work as your REALTOR®.
Email: janet@falconpeytonhomes.com
Cell: (719) 663-1563
Fax: (719) 309-0907
---
Joan Valverde / Broker Associate GRI, CDPE
I am a 5th generation Native of Colorado Springs! I love walking beside my Clients as the are Shopping For Their PERFECT HOME!
In order to assure the home is right! I partner up with Great Inspectors, Lenders and Title Companies to assist in the purchase and sells of properties for my Clients. I see Real Estate as a Journey for both Buyers and Sellers and I am honored when they chose me to Serve them as their Trusted REALTOR®!
I have completed the GRI which is the Graduate Realtor Institute and my CDPE certified distressed property expert. I continue to take classes that help me improve in being The Best REALTOR® My Clients Deserve!
Email: joan.e.valverde@gmail.com
Cell: (719) 499-3266
---
Jodi Seaback / Broker Associate
Jodi has been a Colorado resident since 2012 and loving it; deciding to relocate from Houston, TX after falling in love with the area during a family camping trip. Before re-directing her talents toward Real Estate, Jodi was a Restauranteur, and owned a Roofing company in Texas for 20 years. She also studied Interior Design at the Art Institute of Houston. Her love of people, vast knowledge of business, and creative pursuits in design and remodeled homes and furniture made her an excellent candidate for a successful career in Real Estate
Jodi is a mother of two twenty-something children--a son and a daughter, and a dog-mom to two other children--a Pug and a Chug (Chihuahua + Pug mix). Other than her family, human and canine alike, Jodi loves cruises, Vegas, beach vacations, and all things Disney! She is a Military Relocation Specialist and certified with Home Partners of America which furthers her as a perfect fit for all of your home buying and selling needs in the Colorado Springs area.
Email: jlseaback@gmail.com
Cell: (719) 359-3994
---
Joe Laurel / Broker Associate
Joe grew up in and has been a Colorado Springs resident for over 23 years! He has a true understanding of the surrounding communities that make up this beautiful and unique part of Colorado. This appreciation and familiarity is vital to helping buyers and sellers wherever they are in their Real Estate journey. Joe also brings a diverse background and professional experiences to the Real Estate table; including finance, banking, sales and project management.
Growing up in the proud military family that brought him to Colorado, Joe is equipped with understanding the importance of the service, integrity, and commitment needed in all aspects of life. He is an active volunteer and community servant throughout the Colorado Springs community and surrounding areas. His volunteering efforts stretch across multiple school districts with various causes and initiatives. With his knowledge and enthusiasm for service in the Pikes Peak region, Joe is ready and excited to share this knowledge and passion through working alongside you and your family; fulfilling your home buying and selling needs.
Email: jflaurelrealestate@gmail.com
Cell: (719) 440-4677
---
John Lachnidt / Broker Associate
I am a licensed Real Estate Broker in Colorado and my focus has always been about helping people. I've always had a passion for Real Estate. Teaming up with sellers to get the best return on their investment and helping buyers find the best home their money can buy, is what drives me to exceed expectations.
Property Management is another way that I help people who are not looking to buy or sell a home. I, purposely, keep my Property Management business small so I can deliver the highest level of personalized customer service I feel all Owners and Tenants deserve.
My goal is to assist Owners in obtaining maximum financial benefit, coupled with property preservation through structured leasing of their Investment Property. I own Investment Properties myself and know what it takes to keep both Owners and Tenants happy. I give my Clients excellent personalized service.
I am a Colorado Springs native and, with my in-depth knowledge of the Colorado Springs area, can help my Clients achieve success. The ability to assist in making dreams come true is extremely rewarding to me.
Email: lachnidtja@gmail.com
Cell.: (719) 287-1614

---

Joshua Jasso / Broker Associate
No stranger to beautiful surroundings, Joshua was raised in North Carolina and relocated to Colorado Springs in 2013. . . and loving it! He is very much a people-person with a passion for helping/seeing people and families through this very important and life-altering process that is buying and selling homes. He is valued as a very loyal individual, with a strong sense of integrity which is vital in a REALTOR®/Client relationship.
When not deep in Real Estate, Joshua is utilizing his love for outdoors and adventure while hiking, snowboarding and traveling. He also uses his creativity in photography and cooking. He is excited to be a part of the Synergy team and can't wait to meet you!
Email: joshjassorealtor@gmail.com
Cell.: (719) 660-4889
---
Kathy Brown / Broker Associate
I have lived in the Colorado Springs area since 1996. I am eager to share my knowledge on all the different areas in the Pikes Peak Region.
I specialize in working with Home Buyers, leading them through the process and finding a home that will meet their ownership goals. Whether you are buying a home, selling a home or looking for investments, I am committed to making your Real Estate experience as smooth as possible.
Outside of my professional career I enjoy spending time with my husband and our three children.
Email: kathybrown1034@gmail.com
Cell.: (719) 351-1520
---
Kevin Ozburn / Broker Associate
I am a licensed REALTOR®. I specialize in representing my Clients in the purchase and sale of Single-Family Residences and Income Property within Colorado Springs. I truly love this area and pride myself on my knowledge of current transactions, school districts, neighborhood information, and related services, including mortgage, insurance and inspection information.
A third-generation Military Veteran, I was awarded the Air Medal while serving in the U.S. Air Force during Desert Storm. I also work as an Emergency Medical Technician, picking up shifts in my downtime.
I am a customer-driven REALTOR® dedicated to achieving results and providing exceptional service. If you are in the market to buy or sell a home, I will put my 9 years of Real Estate expertise to work for you!
Email: kevin@kevinozburn.com
Cell.: (719) 440-1246
---
Kimmie Smith / Broker Associate
I started in real state in 1998 in New Mexico. Since I first earned my license, I have been involved in many facets of the Real Estate profession to include staging, design, rehab, construction, flipping properties, Investment Properties and rentals, even the mortgage industry. My education is in health care with an Associate's Degree for Surgical Tech. I was employed mostly as a Dental/Surgical Assistant for over 25 years.
Now, I am focusing my full-time energy to help people to realize the dream of home ownership.
As a single mom, I raised 3 awesome children and now have 7 grandchildren; my best fishing buddies. I am originally from Michigan. I moved to New Mexico as a teenager and then explored many areas around the country, finally settling in Colorado Springs in 2000. I love the beautiful mountains and all the outdoor-activities they offer. I love fishing, hiking, camping, mountain biking and 350 days of sunshine a year!
I am a member of the Fraternal Order of Eagles #3260 (people helping people), Sponsor of the Wounded Worrier Project, and a member of the American Pool Players Assoc.
Email: kismithco@gmail.com
Cell.: (719) 233-2145
www.ColoradoRealEstateConnection.com
---
Kurt Boddicker / Broker Associate
Having lived in Colorado Springs for 35 years, Kurt is personally familiar with the area and market conditions (location, schools, growth and value trends) that are vital for Buyers and Sellers. He also has an understanding and appreciation of how your home reflects your lifestyle.
Whether looking for a starter home, an eclectic home on the Westside, a new build or Investment Property, Kurt takes pride in delivering personalized results for his Clients. Be it working with Buyers or Sellers, Kurt's top priority is to insure a smooth transaction and will work diligently on your behalf through the entire process. He does this by taking the time to get to know his Clients, listening to their vision and understanding their needs when buying or selling a home.
He understands that a Client's busy schedule requires transactions to be handled in a timely and efficient manner and that attention to detail are key! Let him help you buy a great home, sell your home for a great price or help build your investment portfolio.
Email: kurtboddicker@gmail.com
Cell: (719) 287-9399
---
Linda Landry / Broker Associate
I have been a business owner and entrepreneur all my life. I recently retired from a very successful, 30+ year salon business and am now leveraging my talents to help people with what is most often their biggest investment.
I absolutely love helping people find that perfect home! The home-buying process is thrilling to me: getting to know individuals and families, and helping them find a home at a price and in a location that is an ideal fit for their personalities and lifestyles.
While my husband, Bob, specializes in the Listing (helping people get their home sold), I specialize in helping Buyers. We both very much support each other, we are the perfect team!
Email: lindaleisslandry@gmail.com
Cell.: (719) 432-5255
---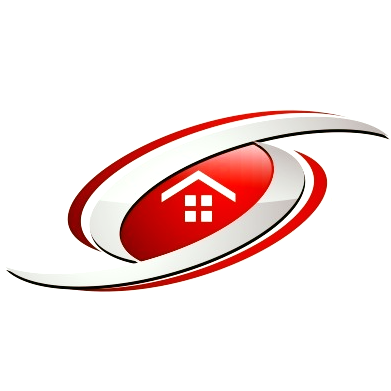 Lindsey Mote / Broker Associate
Email: lindsey@springshousesonline.com
Cell.: (719) 229-3374
---
Lori Skabo / Broker Associate / Appraiser
Lorie has been working in the Colorado Springs Real Estate industry since 1989.She started her career working as an Appraisal Assistant, earned her Appraisal License in 1992, and then started her own Appraisal business in 1995. In the Spring of 2011, she earned her Associate Brokers License and is proud to be a part of Synergy Realty Group, Inc.
Lorie is a native of Colorado Springs and is happy to share her vast knowledge of the entire Pikes Peak Region. She feels a great sense of reward now that she has shifted her primary focus to Sales rather than appraising. Working directly with Buyers and Sellers allows her to put her skills to the test. Lorie's extensive Appraisal background has proven invaluable when it comes to deciphering market trends and finding that perfect price point.
Her in depth knowledge of the market and the confidence that comes along with it has lead to her excellent negotiation skills.
When Lorie is not working she spends time with her husband and two children enjoying many of the outdoor activities that Colorado has to offer; hiking, jet-skiing, kayaking, ATV-ing, snow skiing, and much more. She also devotes many hours to volunteering at her children's school, and to both boy and girl scouts.
Email: skabosells@gmail.com
Cell.: (719) 258-7948
---
Marilyn Garcia / Broker Associate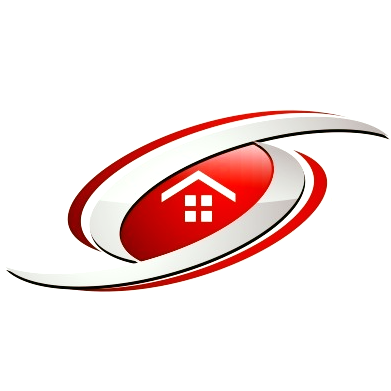 As a Colorado Springs native and a former Law Enforcement Officer, I am familiar with the area and amenities the city offers. I am fluent in Spanish and have helped several Spanish-speaking Clients.
I take great pride and pleasure in helping others, by making a positive difference in people's lives. I enjoy the outdoors and appreciate all the wonderful things Colorado offers.
My hobbies are taking long mountain drives, fishing camping hiking and I enjoy volunteering in varies youth activities in our community.
As your Real Estate Agent, I will dedicate myself to help you achieve your goals in buying and selling Real Estate. I am not just another Agent, I listen to your needs and treat all my Clients as if you are family. I understand that buying/selling Real Estate is a big investment and having the right representation is crucial.
The Real Estate market is constantly changing. Therefore, I make it a priority to continue educating myself on revolving changes in the market. As your Agent I will be your advocate and I will help educate and guide you through a smooth transaction; step by step.
I will provide you with exceptional service by being available to answer and solve any concerns you may have at anytime. I am confident that you will be both happy and satisfied with the end result. I am happy to answer any questions you may have.
Se habla español!
Email: mgarcia719@hotmail.com
Cell.: (719) 661-1085
---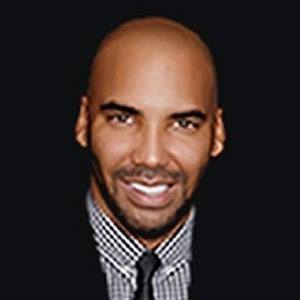 Mark Davis / Broker Associate
Mark Davis is the Team Leader of The Mark Davis Team at SRG. His team was hand-selected for their unique abilities and valuable array of experience, professionalism, and integrity.
When buying or selling, trust The Mark Davis Team to exceed your expectations and deliver results you can count on. Our Team of REALTORS® live and work in the communities we serve and we know how important your transaction is to your family!
Whether you're buying or selling your first or last home, we will be with you every step of the way. Working with a qualified, competent and dependable Agent makes all the difference in the world. Helping you navigate the process is our passion.
Come experience our passion, drive, and commitment to helping you accomplish your Real Estate goals- Contact us by phone, email or web today to get started!
"Remember, my job is more than just showing you homes, it's introducing you to the right one." -M. Davis.

Email: info@themarkdavisteam.com / mark@searchspringsnow.com
Direct: (719) 388-3030
Find Us on Facebook! www.facebook.com/themarkdavisteam
---
Michael Quick / Broker Associate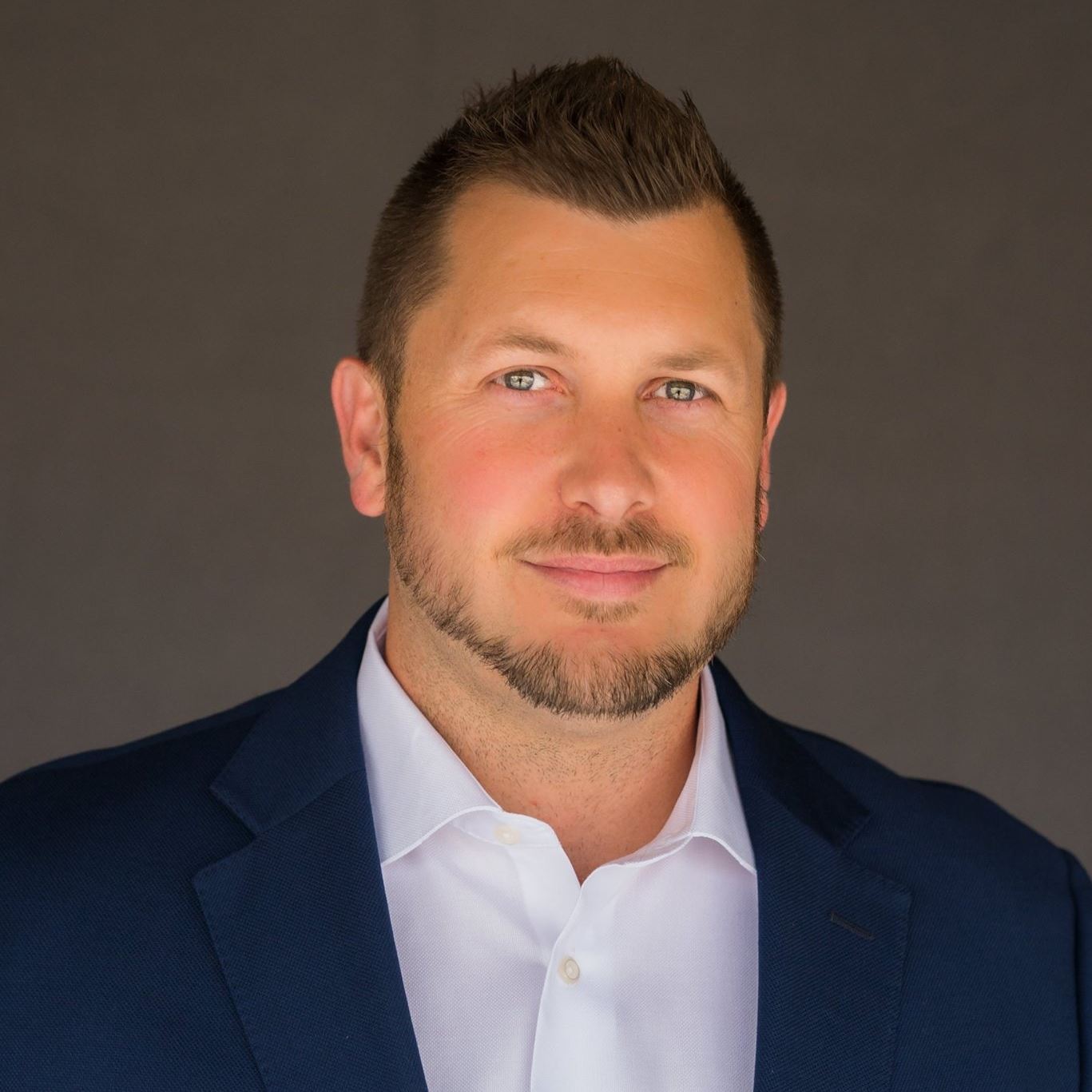 I grew up in the great state of Oklahoma and then spent 10 years in Annapolis, MD. While in Maryland I got really lucky: I met my beautiful wife and we have 2 children together. We decided we wanted a change from the East Coast hustle and moved the family to Colorado in 2013!
Once in Colorado, I helped build a successful plumbing company. At the beginning of 2018, I sold my Ownership to my partners and entered into Real Estate.
I absolutely love helping people find their homes, and I get a special satisfaction helping people who didn't believe they could buy a home of their own.
Email: realtormikequick@gmail.com
Cell.: (720) 646-8434
---
Mike Ockert / Broker Associate MRP, SFR
Mike Ockert moved to Colorado in 1997 and is a former law enforcement officer, serving in North Carolina and Colorado. He graduated from Regis University in 2001 with a B.A in Criminal Investigations and two Associate Degrees in Criminal Justice from Pikes Peak University.
He loves the outdoors, physical fitness and the excitement of the unknown. Mike's hobbies included martial arts, hiking, camping and weight training. Mike started a real estate investment company in 1998 and then in 2005 got his Real Estate License selling residential property and land.
Mike holds a Short Sale and Foreclosure Resource Professional Designation and sells Real Estate in both El Paso and Teller County, with an emphasis on luxury and mountain properties.
Mike is a Certified Military Relocation Professional (MRP) and Volunteer his time to Fort Carson's Housing programming helping Military families find housing off post and assist them with buying and selling Real Estate.
Email: mikeockert@gmail.com
Cell.: (719) 209-0190
---
Priscilla Tankersley / Broker Associate, Rocky Mountain Land Trust Representative
Former Century 21 Hill Crest Top Producer; ERA United Leader Circle; Prudential Preferred Properties Presidents Club; Multi Million Dollar Club; Platinum Award at Keller Williams Realty. First of all let me express my sincere gratitude for the opportunity to serve you and your Real Estate needs in the greater Colorado Springs Metro area.
I have been in the Real Estate business over 17 years and I believe it is important, as a consumer, to know who you are dealing with in the sale or purchase of your home. I obtained my Real Estate License in 1984 while living in California.
Over the past 17 years I have worked in Real Estate in California, Virginia, Washington State, and Colorado.I have been selling Real Estate in the Springs for 10 of the past 22 years. I believe my years of experience in the Real Estate business and in the Colorado Springs market will be of great benefit to you. It is my responsibility to provide you with the best guidance and recommendations for getting the most home for your hard earned dollars as I possibly can.I know the Colorado Springs Real Estate market like the back of my hand and this is valuable when seeking a home. Making a move of any kind is a very unsettling process under any circumstance.
I would like to get to know you and your spouse as much as possible in the short time we have together. It is extremely important to know your wants and needs in terms of a new home. It is also important to know such things as number and age of children, desired commuting distance and so forth.
Cell.: (719) 321-4332
---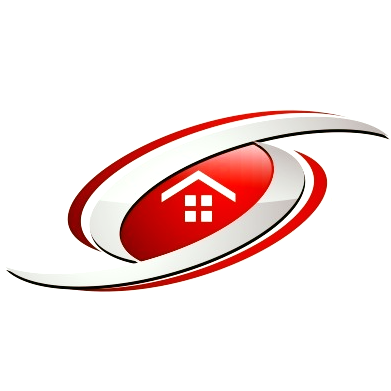 Ray Holt / Broker Associate
Email: rholt16@yahoo.com
Cell.: (719) 337-4658
---
Rebekah Teixeira / Broker Associate, SRES
Rebekah is a passionate individual that genuinely loves and cares for people. She puts her integrity to do the right thing first and foremost as she seeks to serve the best interests of each of her clients. Known for her excellent listening and communication skills, she is able to advocate for your needs and wants in every Real Estate transaction.
Rebekah is known to be honest, helpful, compassionate, and naturally inquisitive. She is detail-oriented, highly responsive, and adept in planning and problem-solving. Rebekah's favorite descriptions others have used for her is that she is passionate and animated. She is enthusiastic, joyful, and loves to laugh! Using her profession in Real Estate and volunteering in the community, her main goal is to provide a network of resources and help to those who are often overlooked and forgotten.
Since moving to Colorado Springs from the Seattle, WA area in 2014; she has fallen in love with this city and all the great opportunities it provides. Her passions include living out her faith, spending time with her husband and three children, loving and helping the Senior population, interior decorating and design, camping and watching the Seattle Seahawks play football.
Email: rebekahteix@gmail.com
Cell.: (719) 744-3331
---
Roberto Torres / Broker Associate
Roberto has 15 years of experience in Construction and Architectural blue prints, and also has a solid understanding regarding the process of buying and selling homes in today's market.
Roberto specializes in New Home Builds as well. As a Buyer/Seller you can have the confidence that you will get the best experience, honesty and integrity working with Roberto; discovering the latest Real Estate marketing strategies to achieve your Real Estate goals. Roberto is Bilingual (Spanish) as well.
Contact him to get the honesty and integrity you've been searching for .
Email: robertosellscolorado@gmail.com
Cell.: (719) 331-0738
---
Stephen Freeman / Broker Associate
I retired from the Army after 20 years of service. I am married to my beautiful wife, Laurie, and have an amazing son named Kasey! I have been in Real Estate for almost 2 years now. I pride myself on providing the most professional, genuine, and ethical service to all my Clients!
My reviews from my Clients will back this up!. As a Army Veteran, I pledge to give selfless service to all my Clients.
My certifications include: Accredited Buyers Representative(ABR), Military Relocation Professional(MRP).
Email: stephen.freeman40@gmail.com
Cell.: (719) 310-9656
---
Tom Thieme / Broker Associate

I love Colorado Springs! I am not a native, but I got here as soon as I could. It is a great place and a great life here! Prior to joining Synergy Realty Group, Inc., I spent 28 years in the IT industry. 18 of those years were spent as a Manager or Director. I most recently spent a dozen or so years working with the local Sheriff's Office. My most heartfelt memories of those are working with the office and community during the Waldo Canyon and Black Forest fires, trying our best to save homes and mitigate damage to neighborhoods.
I bring 28 years of Project Management, operation support and customer service to my new endeavor as a REALTOR®. All of my experience about systems, controls, and methodologies make for great Real Estate practices. Purchasing a home is the single largest financial transaction for most families. I can and will make that experience as pleasant and smooth as possible. I believe in the concept that my actions as a REALTOR® and Agent must support and enable the buying and selling processes, utilizing a strategic focus on providing the utmost quality service to the client.
I am a proud father of the most awesome daughter ever, Ava. She is a firecracker! She keeps me busy and, more importantly, very happy! We spend a lot of quality time together; we enjoy biking around our neighborhood. She has her own baby. . . a Chihuahua/Dachshund mix named GinGin. GinGin is included in out activities whenever possible. Our home was completed when Ava's grandmother, my mom, moved in with us last year. Being from Houston, she is not as appreciative of the cold weather as we are, but she is adapting well to our great town.
Any remaining time I might have, I spend fishing. When not fishing, I am often accused of daydreaming about fishing!
Call or e-mail me anytime. It's not just a house!
Email: coloradospringsTOM@gmail.com
Cell.: (719) 464-5915
---

Teri Wojcik / Associate Broker GRI, SFR, MRP
I enjoy meeting and working with others to help them find their dream homes. I'm devoted and care deeply about my Clients. I always invest in their goals and work hard to get results.
I'm a great problem solver and have the experience needed to guide my clients through the home buying and selling experience successfully.
Email: teriwojcik@gmail.com
Cell.: (719) 641-0566
---
Victoria Carnahan/Associate Broker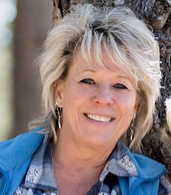 I am a 3rd generation Real Estate Broker and have watched and assisted my grandfather, mother, uncle and cousins in Real Estate for decades. I have a passion for Real Estate and really love working with people. Whether it's helping them find and buy that first starter home, a home to raise a family, or downsizing for their retirement years, I help them find that perfect home.
For those who are selling, for whatever reason, they can rest easy knowing the negotiating is being done in their best interests. And that is true whether I represent you as the Buyer or Seller. I give you quality time to help you understand the market and assisting you in finding a piece of the American dream: "A PLACE YOU CAN CALL HOME."
Give me a call, text or drop me an email and let's chat!
Email: victoria.carnahan60@gmail.com
Cell.: (719) 339-0224
---
Vinnie Dinda / Broker Associate

I have lived in this beautiful city since 1992. I grew up in the San Francisco Bay Area, where I met my husband, a U.S. Air Force officer. Colorado Springs was our final duty station, and we have raised our three daughters here.
My focus is working with boomers, Seniors and their families, ensuring they have a passionate advocate that cares about them as well as educates and empowers them during the process of later-in-life moves.
I found my passion helping Seniors and their families with their unique Real Estate needs as the emotional, financial, and logistical challenges can be overwhelming for them. I have sought out specific training and education as evidence of my commitment and investment their lives. I provide information about their choices as well as the resources to help make their transition as smooth as possible. I offer "concierge" services that include coordinating all the details involved in downsizing and selling their home as well as finding a new one that's a better fit.
I have built a first-class resource team that can help with making this transition. - de-cluttering, Estate liquidation, packing, moving and even organizing their new space. My goal is for my Clients to be overjoyed, not overwhelmed, with the process.
I also bring to each Client and situation a deep level of empathy because of my personal experience overseeing the care and financial affairs of my late mother who battled Alzheimer's disease. I understand how overwhelming it can be to juggle an aging parent's needs as well as the responsibilities of your own family and career.
In addition, my formal education is in Psychology and Gerontology, and I have 15 yrs of experience in Real Estate. How can I help you?
Certified Senior Housing Professional® (CSHP) – 2018 (the first and only REALTOR® with this designation in the Colorado Springs area)
Certified Military Relocation Specialist (CMRS) - 2014
Short Sale & Foreclosure Resource (SFR) – 2009
Colorado Employing Broker Real Estate License - 2008
Prof. Advancement Certificate in Gerontology – UCCS - 2008
Senior Real Estate Specialist ® (SRES) – 2006
Graduate Realtor Institute (GRI) - 2006
Colorado Real Estate License – 2002
Psychology, B.A. – San Jose State University, CA 1984

Email: vinnie.dinda@gmail.com
Cell.: (719) 963-4470
---
Synergy Realty Group's In-House Lender
---
1975 Research Pkwy., Suite 300
Colorado Springs, Colorado 80920
---
Julie Reiling / Loan Consultant NMLS ID 15622

Email: julie.reiling@caliberhomeloans.com
Cell.: (719) 964-6481
www.caliberhomeloans.com/jreiling - APPLY NOW!
---
Philip Wynkoop / Loan Consultant NMLS ID 15622
As a full service lender, Phil Wynkoop prides himself on being there for the people he is working with. From afterhours calls, to doing weekend applications and prequalifications, he is there for you when you need him.
A promise he makes to all of his clients:
"I will do my best to give you full and honest answers to your questions. I will respond to phone calls, texts and/or emails as fast as possible. I am always available, including evenings and weekends. I will have a conversation with you about your loan options as we weigh the pros and cons."
Phil Wynkoop is a one stop shop for all your loan needs. He is certified with Colorado's down payment assistance programs (also known as first time homebuyer programs) and is a VA loan expert. He can also take care of your FHA, conventional, or Jumbo loan!
Have a unique situation? Ask him about Caliber's special portfolio loan programs.
Email: philip.wynkoop@caliberhomeloans.com
Cell: (719) 694-5323
www.caliberhomeloans.com/pwynkoop - APPLY NOW!
---
Synergy Realty Group // Synergy Home Realty
Real Estate Colorado // Colorado Springs
---